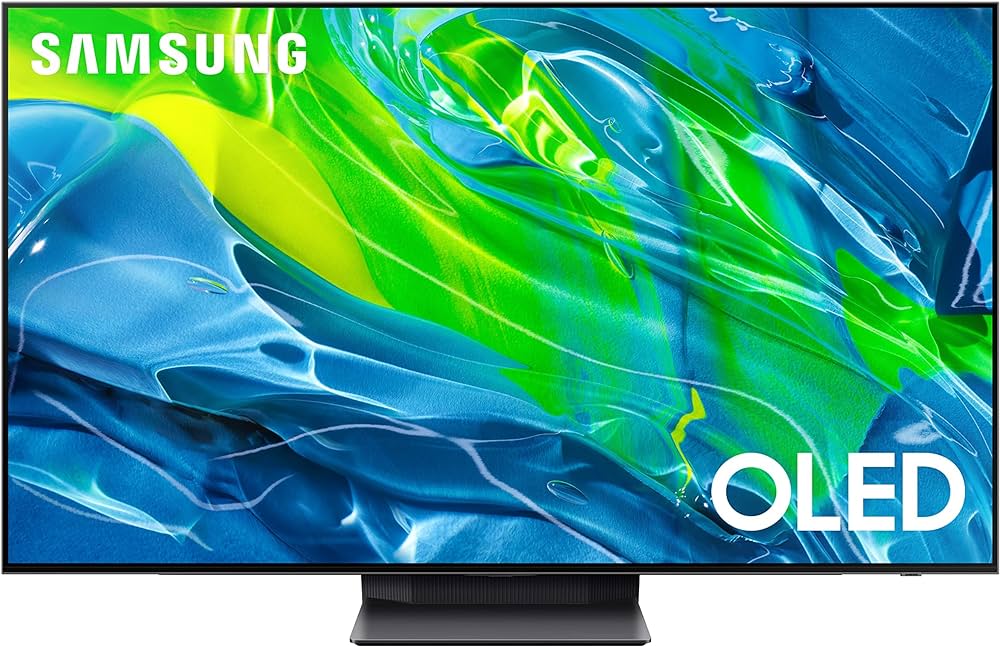 Samsung OLED S95b Series: A Genuine Game-Changer in the World of OLED TVs
2023 4K HDR Smart OLED evo TV, 2023 4K HDR Smart OLED evo TV from LG, 4K HDR Smart OLED evo TV, 4K Q70r, 4K Smart OLED TV, 4K UHD TVs, 65SM8600PUA 65, 8600 smart TV, AI ThinQ, AI ThinQ technology, amsung OLED S95b Series, Canon XA11, G Nano, G3 77 inch 4K Smart TV, HDR10+, JVC GY-HM170, LG, LG 55", LG 55" 4K Smart OLED TV, LG 55" 4K TV Connect Q70r, LG Nano 55SM8600PUA, LG Nano 55SM8600PUA 55", LG Nano 55SM8600PUA 55" Class HDR 4K UHD, LG OLED, LG OLED 55, LG OLED evo G3, LG OLED evo G3 77, LG OLED evo G3 77 inch 4K Smart TV 2023, LG OLED77, LG OLED77C2PUA 77, LG OLED77C2PUA 77" C2 Smart OLED evo 4K UHD TV with HDR, LG Signature, LG Signature OLED65W9PUA, LG SIGNATURE OLED65W9PUA Review, LG SIGNATURE W9, lg smart tv, LG TV, LG W9, LG's 2023 4K HDR Smart OLED evo TV, LG's 8600 smart TV, LG's A9 AI Processor, LG's A9 AI Processor Gen6, LG's Nano 65SM8600PUA 65, LG's OLED, LG's OLED evo TV, LG's OLED65G3PUA, LG's smart TV, LG's OLED, LS03A Series, Nano LG 8600, Natural Gas Grill Stainless Steel, OLED 55 by LG, OLED by LG, OLED evo G3 77 inch 4K Smart TV, OLED S90 2023 4K OLED, OLED s95b, OLED TV, OLED TV by LG, OLED42C3PUA, OLED48C3PUA, OLED55C3PUA, OLED55G3PUA, OLED65, OLED65C3PUA, OLED65G3PUA, OLED65G3PUA by LG, OLED65W9PUA, OLED77C3PUA, OLED83C3PUA, Organic Light Emitting Diodes, Panasonic HC-X1, polk, polk center audio, polk center channel speaker, polk signature series s5, Q60 QLED TV, Q70R, Q70r by LG, Q70R Series 49, Q70R Series 55, Q70R Series 55" Class HDR 4K UHD Smart QLED TV, QLED by Samsung, QLED QN900 smart TV, QLED TV by Samsung, QN900, QN900 2023, QN900 smart TV, QN900A, QN95C, QN95C 2023 4K QLED, S-660 Grill, S90 2023 4K, S95b Series, Samsung, Samsung 65" Class QLED QN900 2023, Samsung Frame LS03A, Samsung OLED, Samsung OLED S90 2023 4K, Samsung OLED S95b Series, Samsung Outdoor TV Terrace 9 Series, Samsung Q60 QLED TV, Samsung Q70R Series 49, Samsung Q70R Series 49" Class HDR 4K UHD Smart QLED TV, Samsung QLED QN800, Samsung QLED QN800 2023 8K, Samsung QLED QN900 2023, Samsung QLED QN900 smart TV, Samsung QLED QN900A, Samsung QLED TV, Samsung QN95C, Samsung QN95C 2023 4K QLED, Samsung's 9 Series, Samsung's Q70R Series, Smart OLED TV, smart TV, smart TV by LEG, smart TV by LG, Sony A8H, Sony A8H OLED TV, Sony HXR-NX80, Sony HXR-NX80 features, Specifications of the Weber Summit E-470, Summit 6 Knob Stainless Steel Grill, Summit E-470, Summit Grill S-660, Summit S-660, Summit S-660 7460001, Summit S-660 7460001 Built In Natural Gas Grill Stainless Steel, Terrace 9 by Samsung, Terrace 9 Series, Weber Summit, Weber Summit E-470, Weber Summit E-470 Natural Gas Grill, Weber Summit E-470 Natural Gas Grill with Rotisserie, Weber Summit Grill, Weber Summit S-660 Grill, What is QD-OLED Technology

10 Nov, 2023
In the realm of televisions, there's a new heavyweight contender you should definitely be aware of. Enter the Samsung OLED S95b Series, a cutting-edge TV that's a stellar amalgamation of Samsung's expertise in consumer electronics, OLED technology, and quantum dot tech. With its debut, the Samsung OLED S95b Series has successfully set a new benchmark in the OLED TV market, offering an exceptional balance of brightness, contrast, and color.
A Peek into the Samsung OLED S95b Series
Samsung, a brand synonymous with innovation and quality, has made a noteworthy entry into the OLED TV market with its OLED S95b Series. This new offering from Samsung is more than just an OLED TV, it has the range of a QLED due to signature "quantum dot technology."
Available in two sizes, 55 and 65 inches, these TVs are designed to deliver a viewing experience that's second to none. The Samsung OLED S95b Series TVs come with a 4K resolution, a refresh rate of 120Hz, and a Neural Quantum Processor that aids in optimizing picture quality for all types of content.
The series supports HDR10, HDR10+, and HLG for high dynamic range content, though it notably lacks Dolby Vision support. For audio, it supports Dolby Atmos and Dolby Digital, making it a great choice for audiophiles.
Exemplary Picture Quality
The Samsung OLED S95b Series is engineered to provide a truly unrivaled viewing experience. It offers a contrast ratio that's nearly infinite, thanks to its self-illuminating pixels. This means you can expect incredibly deep blacks and dazzling brights, bringing every scene to life with stunning realism.
One of the most impressive features of this Samsung OLED TV is its unprecedented color performance. With the inclusion of quantum dots, the S95b Series is able to deliver a color volume and saturation that's unparalleled in the OLED TV market. The vibrancy and depth of colors on this TV are truly a sight to behold, making every scene pop with life-like hues.
Exceptional Gaming Performance
The Samsung OLED S95b Series isn't just great for watching movies and shows – it's also a top-notch option for gamers. With a super-low input lag, support for 4K gaming at 120fps, variable refresh rate (VRR), and automatic low latency mode (ALLM), this OLED TV is a gamer's dream come true.
Smart TV Capabilities
The Samsung OLED S95b Series comes with Samsung's latest Tizen OS, offering the most comprehensive streaming app support in the market. Though navigation could be snappier, the overall experience is similar to most other smart TVs in this class. This TV also supports Samsung's Bixby, Alexa, or Google Assistant via the included remote, making it ultra-convenient for users.
Final Verdict
In conclusion, the Samsung OLED S95b Series offers a riveting blend of cutting-edge technology, remarkable picture quality, and smart features that make it a worthy contender in the high-end TV market. Despite a few minor drawbacks, such as the lack of Dolby Vision support and sluggish navigation, this OLED TV by Samsung delivers an uncanny viewing experience that makes it a fantastic investment for movie lovers and gamers alike. With its impressive performance and user-friendly features, this premium OLED TV from Samsung is undoubtedly setting new standards in the TV industry.